The Rocky Mountain Innocence Center (RMIC) is a non-profit organization working since 2000 to correct and prevent the wrongful conviction of innocent people in Utah, Nevada, and Wyoming. We are the only organization in the region providing innocence investigation and litigation services – and we provide them entirely for free. Since 2000, we have supported the exoneration of 8 clients:



DeMarlo Berry was wrongfully convicted in 1995 at the age of 19 for the 1994 Las Vegas murder of Charles Burkes. Mr. Berry always maintained his innocence. Although there was no physical evidence linking Mr. Berry to the crime – no gun, no fingerprints, and no DNA – he was convicted and sentenced to life. He would spend the next 22+ years in prison.
In 2011, RMIC began a post-conviction investigation that uncovered important evidence, eventually proving that Mr. Berry was completely innocent. This evidence included a confession from the actual perpetrator, a recantation from an incentivized jailhouse informant, and other corroborating evidence.
Richards Brandt Miller Nelson, and Weil & Drage joined the Rocky Mountain Innocence Center in litigating the case and ultimately proved Mr. Berry innocent of all charges. In June of 2017, the newly launched Clark County Conviction Review Unit stipulated to Mr. Berry's exoneration and Judge Villani signed an order on June 28, 2017 exonerating Mr. Berry and ordering his immediate release from prison.
RMIC is honored to return Mr. Berry to his family, including his wife of seven years, his grandmother, and his community.
Herbert Landry spent over seven years in prison for aggravated arson – a crime he did not commit.
In February of 2006, Mr. Landry, a Hurricane Katrina refugee, was in the process of vacating his Provo apartment as agreed upon with his landlord. Mr. Landry was able to find other accommodations at a nearby motel and intended to retrieve his belongings, which he'd left at the apartment, when he returned for the scheduled walk-through with the landlord. While at the motel, Mr. Landry learned that the apartment had caught fire. He was soon informed that he was a suspect in the alleged arson. Upon learning this, Mr. Landry immediately presented himself to police and gave permission to search his motel room.
Despite questionable forensic evidence and lack of accelerants found either at the scene or on Landry's personal affects, he was tried and convicted in two days. Landry was sentenced to five years to life and ordered to pay restitution in the amount of $985,290.99.
The Rocky Mountain Innocence Center (RMIC) accepted Mr. Landry's case for investigation in 2009. RMIC quickly began to acquire and review all of the documents associated with Mr. Landry's case and sought the assistance of Cory Talbot and Ben Machlis, of Holland & Hart, to pursue post-conviction relief on behalf of Mr. Landry. After several adverse decisions from the trial court – which were overturned on appeal – the Utah Court of Appeals determined that Mr. Landry had been provided constitutionally deficient representation at trial and on appeal, and was "entitled to appropriate relief under the PCRA [Post-Conviction Remedies Act]." Such relief would generally entitle Mr. Landry to a new trial, but the Court of Appeals stated "it is far from clear that this would be a reasonable use of judicial resources or even something that Landry would welcome." The Court of Appeals remanded the case to the district court which vacated Mr. Landry's conviction and restitution. The Utah County Prosecutors Office informed the Court that it did not intend to re-prosecute Mr. Landry and moved to dismiss the case against him.
Herbert Landry, tried by flood, fire, and the State of Utah, is now a free man.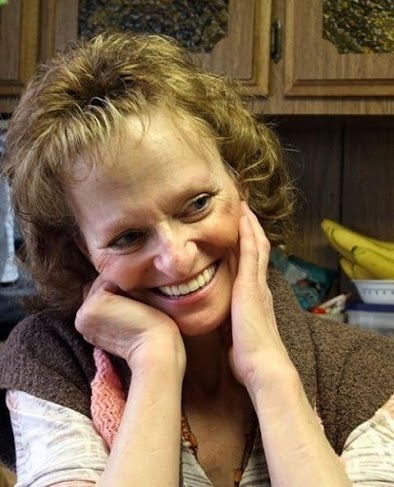 Deb Brown spent 17 years in prison for a murder she did not commit. She was convicted in 1995 of murdering her friend and employer, Lael Brown, who was found shot to death in his home in Logan, Utah.
On November 7, 1993, Deb Brown went to her employer's home to check on him because he had been ailing. She found a pot of soup on the front porch that she had left for him a day earlier. When she used her own key to gain entry, she found him in bed, fatally shot three times in the head. She called police, who found her on the front porch in hysterics. Despite solid evidence of an alibi, a passed polygraph and case built entirely on circumstantial evidence, Deb was convicted of murder and sentenced to life in prison. In 2002, Deb sought help from the Rocky Mountain Innocence Center. After years of investigation, RMIC, in cooperation with Snell & Wilmer LLC, filed a petition seeking a hearing on the issue of Deb's innocence under a new factual innocence statute that RMIC helped to pass. In 2011, the innocence hearing was held and on May 2, 2011, District Court Judge Michael Direda ruled that Deb was factually innocent. On May 9, 2011, Deb was released from prison. The State appealed the ruling. On July 14, 2013, the Utah Supreme Court upheld Judge Direda's finding of innocence and Deb was finally able to move forward. She is now the proud owner of a small cafe in northern Idaho.
Harry Miller spent four years in prison for a robbery he did not commit. He was convicted in 2003 of an aggravated robbery at a convenience store.
In December 2000, a woman was robbed at knifepoint in a store in Salt Lake City, Utah. The woman told police the robber was between 18 and 21 years old.Three years later, the victim identified Harry Miller, a 47-year-old man, as her robber. Miller told police that he had lived in Louisiana since May 2000, and was there at the time of the robbery. Indeed, two weeks before the crime, he had suffered a stroke. He was unable to drive and required frequent care. His in-home nurse said that she had visited him in Louisiana on the day before the crime. Nonetheless, Miller was charged with of the robbery and in December 2003, a jury convicted Miller based solely on the mistaken eyewitness identification. Mr. Miller appealed his conviction, and after the State stipulated to a retrial. A week before retrial, the district attorney dismissed all charges. Following the dismissal of the charges, Miller filed a petition for a finding of factual innocence, a prerequisite to receive statutory compensation for the years he was wrongfully incarcerated. Though Miller's petition was initially denied, he appealed, and was successful. RMIC became involved in the case on remand and, on September 11, 2011, the State stipulated to Mr. Miller's factual innocence and compensation for the time he was wrongfully incarcerated.
Mr. Miller is the second person exonerated under Utah's non-DNA factual innocence statute.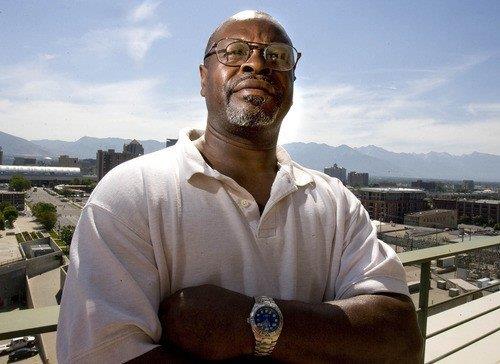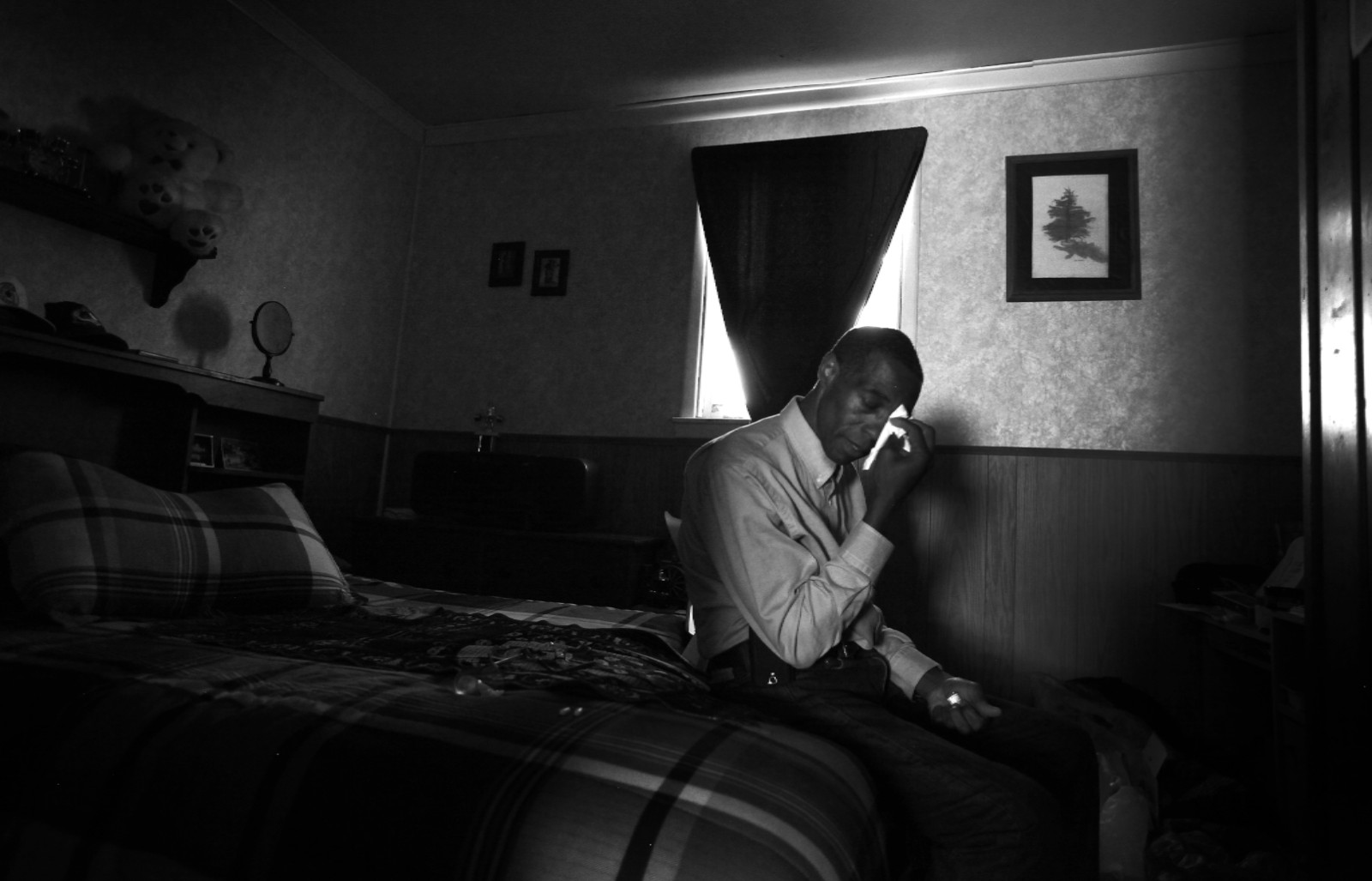 Andrew Johnson served 24 years in prison for a sexual assault and aggravated burglary he did not commit. On September 27, 1989, a jury convicted Mr. Johnson of sexual assault and aggravated burglary after the victim testified that she knew Mr. Johnson and that he was the perpetrator. Mr. Johnson maintained his innocence throughout his trial and appeal.
In 2008, the Rocky Mountain Innocence Center, which had been working on Johnson's case for several years and discovered evidence of an alternative suspect, worked with prosecutors in Wyoming to help to draft the law allowing Wyoming prisoners to petition for DNA testing to prove their innocence. In 2012, in cooperation with Long Reimer Winegar Beppler LLP, RMIC filed a petition for DNA testing in Mr. Johnson's case and the motion was granted – the first in state history. In 2013, the DNA tests excluded Johnson. Further tests of the biological evidence identified the DNA profile of the alternative suspect. In March 2013, a motion for a new trial was filed, and it was granted in April 2013. On July 19, 2013, the Laramie County District Attorney's office dismissed the case and Mr. Johnson was granted an order of actual innocence.
Andrew Johnson is the first and only person exonerated in Wyoming to date. Currently, Wyoming has no law providing compensation for exonerated individuals.
Bruce Dallas Goodman spent 18 years in prison for a murder he did not commit. He was convicted in 1986 of murdering his girlfriend, Sherry Ann Williams, who was found raped, sodomized, beaten to death, and bound near an interstate exit north of Beaver, Utah. At his trial, prosecutors maintained that Mr. Goodman was the sole perpetrator of the crime. In 2004, RMIC sought DNA testing on Mr. Goodman's behalf. The results of that testing established that the DNA recovered from the victim and the crime scene belonged not to Mr. Goodman, but to two unknown perpetrators.
In the first case of its kind in Utah, DNA evidence determinatively showed Mr. Goodman's innocence and he was released from prison on November 9, 2004. Unfortunately, Mr. Goodman's release was granted without a declaration of innocence, and at that time, compensation for wrongful conviction was not available under Utah law. As a result, he was homeless for much of the last ten years and wrestled with all of the problems that homelessness brings. In early June 2014, Mr. Goodman returned to Utah for the first time since his release. RMIC used his return as an opportunity to approach the State seeking compensation for him under the Factual Innocence and Assistance Statute that passed the Utah Legislature in 2008. On October 21, Mr. Goodman turned 64 years old and was looking forward to ending his 29 year battle against his wrongful conviction. One week later, Mr. Goodman suffered a severe cardiac arrest, and after a week on life support and one day before the ten year anniversary of his release, Mr. Goodman passed away. RMIC continued to negotiate with the State to bring his case to a full and just resolution. In early January 2015, the State agreed to a posthumous declaration of actual innocence and posthumous compensation to be paid to Mr. Goodman's children.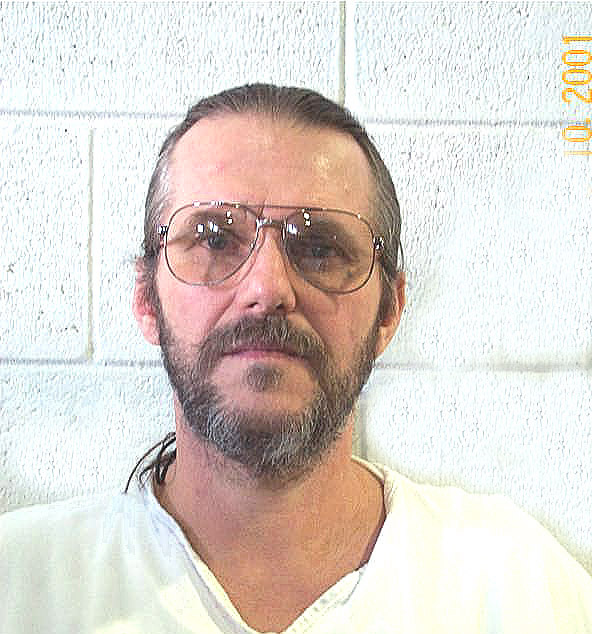 Christopher Wickham was wrongfully convicted in 1997 of two counts of aggravated sexual assault in Salt Lake City. He spent approximately 15 years in prison and was placed on the sex offender registry.
Rocky Mountain Innocence Center began investigating Wickham's claim of innocence five years ago, and in 2018, attorneys from the Salt Lake City office of Stoel Rives joined them in litigating the case which ultimately showed Wickham to be innocent of all charges.
Rocky Mountain Innocence Center's investigation uncovered numerous pieces of new evidence such as an alibi confirmation showing he was admitted at a local hospital for an automobile accident at the time of the assault and a statement from the actual perpetrator that Wickham was not present during the assault.
Utah Third District Court Judge Royal I. Hansen signed an order on September 10, 2019, exonerating Mr. Wickham.
Rocky Mountain Innocence Center said they work to correct and prevent the wrongful conviction of innocent people in Utah, Nevada, and Wyoming. RMIC advocates for systemic reform to improve the justice system and to create meaningful opportunities for the wrongfully convicted to prove their innocence and to receive compensation for unjust incarceration.
This is the story of Michael W. Thompson, who was found guilty on two charges of forcible sodomy on May 16, 2008. He was sentenced to two concurrent terms of no less than five years to life in prison.
His convictions were overturned in January 2014, and the State decided not to pursue a new trial against him. In April 2014, Mr. Thompson was cleared of all charges after serving almost seven years in prison.
In 2015, the Rocky Mountain Innocence Center (RMIC), which was co-founded by Professor Jensie L. Anderson, started looking into Mr. Thompson's claim of innocence. In the litigation, Parr Brown Gee & Loveless collaborated with RMIC and Professor Anderson, and in March 2017, a Petition for Determination of Factual Innocence was submitted.
The petition cited recently found evidence that, when combined with all the other evidence, would prove Mr. Thompson's innocence.